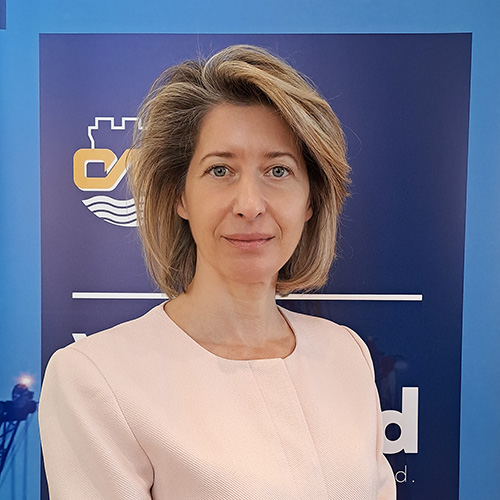 Theodora Riga is the Chief Commercial Officer & Director of Strategic Communications at ThPA S.A. –Port of Thessaloniki, a Member of the Board of Directors of MedCruise (Association of Mediterranean Cruise Ports) and a Member of the Board of Directors of Thessaloniki Tourism Organization.
Born in 1973 in the USA, she holds an MBA in Business Administration and has held senior managerial positions in port, shipping and financial services companies over the last 20 years.
She is a member of the National Cruise Committee in Greece and a Board Member of a shipping company listed on the Athens Stock Exchange. She has worked as Commercial Director and as Management Consultant on Strategic Development, Sales, Marketing and Communication for some of the largest passenger ship companies in Greece and has also provided communication support to the Greek Shipowners Association For Passenger Ships (SEEN).