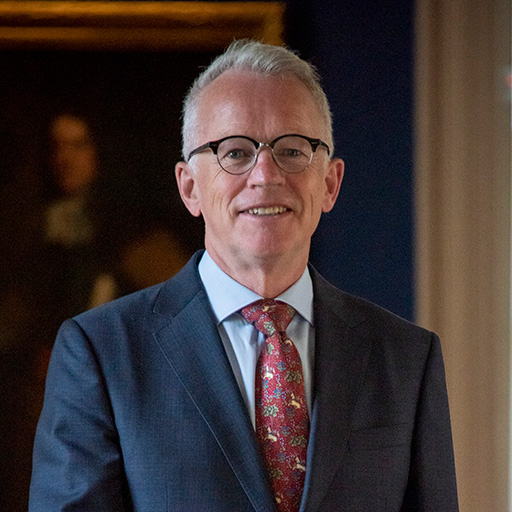 Paddy Rodgers was appointed Director (Chief Executive) of Royal Museums Greenwich (RMG) in August 2019. RMG comprises of the National Maritime Museum (including the Caird Library), the Royal Observatory Greenwich, the Queen's House, the historic clipper ship Cutty Sark, the Brass Foundry in Woolwich and the Prince Philip Maritime Collection Centre.
Previously, Paddy served as Chief Executive Officer of Euronav, the world's largest independent publicly listed tanker company (2000–2019). He also served on the Board of Directors (2003-2019).
He graduated in law from University College London in 1981 and from the College of Law, Guildford in 1982. In 1984 he was admitted to practice law in England & Wales before joining Bentley, Stokes & Lowless as a qualified lawyer and in 1986 moved to Hong Kong where his practice focused on shipping working for Johnson Stokes & Masters.
Paddy served as a Director and Chairman of the International Tanker Owners Pollution Federation (2011-2019). Paddy served on the Executive of Intertanko the tanker owners business association and has held several non-executive positions within the industry in P&I Mutual Associations and organisations in the shipping and shipping offshore sectors.