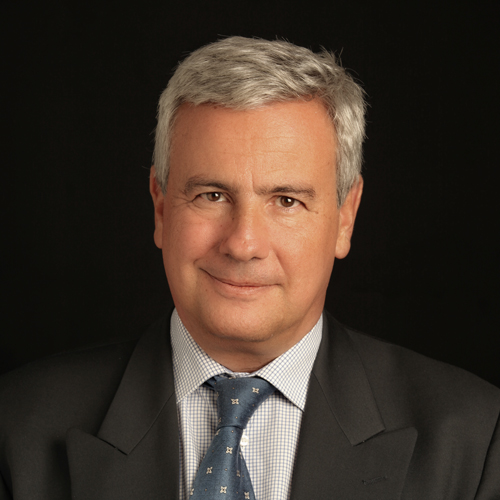 Leonidas Dimitriadis-Evgenidis was born in Athens Greece, in 1958. He studied Economics at the University of Athens and completed his M.Sc. degree in Transport Economics at PCL in London.
In 1976, Mr. Dimitriadis-Evgenidis joined Eugenides Group. He was appointed President and CEO of the Group in 1995 and President of the Eugenides Foundation in 2000.
He was elected for the first time Member of the Board of the Greek Shipowners Union, in 1996. He served as Secretary of the Union from February 2000 to February 2003 and as Treasurer from February 2003 to February 2012. He has also served as representative of the Greek Shipowners Union at the United Nations Conference on Trade and Development.
He is a Member of the Chartered Institute of Transport, M.C.I.T, and the Institute of Chartered Shipbrokers.
From March 2013 to December 2013 he was a Member of the Supervisory Committee of the National Library of Greece.

The Academy of Athens awarded him in December 2015.

Mr. Dimitriadis-Evgenidis was appointed as IMO Goodwill Maritime Ambassador representing Greece in May 2018.
In June 2018, he was awarded an Honorary Doctoral Degree from the Department of Maritime Studies, University of Piraeus.