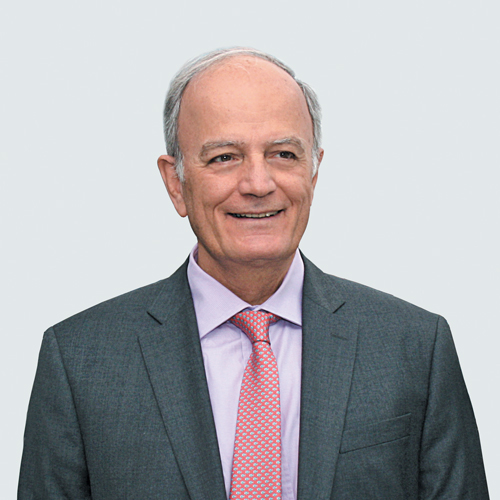 John Platsidakis started his career in 1978 at the Bank of America in Athens, Piraeus and London. He resigned from the bank in 1987 with the title of Vice President and joined Marmaras Shipping Group in Piraeus as Finance Director until 1988.
In 1989, Mr. Platsidakis joined the Angelicoussis Shipping Group and assumed the position of the Managing Director of Anangel Shipping Enterprises. Mr. Platsidakis also served as Vice President and Director of Angelicoussis Shipping Group Ltd., President and Chairman of Maran Dry Shipholding Ltd, Vice President of Maran Tankers Shipholding Ltd and  Maran Ventures Inc.
He resigned from the Angelicoussis Group in 09/2020 and joined Costamare Shipping Group. Mr. Platsidakis is a member of the Executive Committee of Intercargo since 05/2002 and its chairman between 2012 and 2018. He was Member of Intertanko's Executive Committee from 11/2009 until 11/2015, member of the Board of Directors of the Hellenic Chamber of Shipping since 02/1994 and member of its Executive Committee since 02/1998, as well as member of the Board of Directors of the Union of Greek Ship-Owners since 01/1997.
Mr. Platsidakis studied Mathematics (B.Sc.) at the University of Thessaloniki, Greece, Operational Research (M.Sc.) at the London School of Economics, UK and Economics and Econometrics (M.Sc.) at Southampton University, UK.