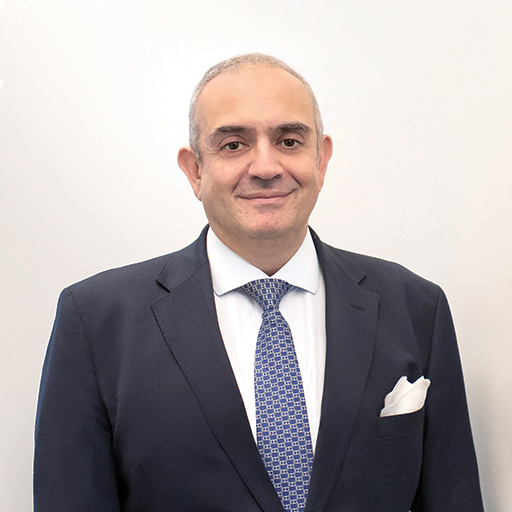 Haralambos J. Fafalios was born in 1961 and comes from a long-time seafaring family from Chios. He was first elected Chairman of the London based Greek Shipping Co-operation Committee in May 2010, a position he still holds to this day.
Both his grandfathers were seafarers, while he himself is proud to have first-hand knowledge of the profession, having served three terms at sea. He was educated in London then completed his university studies in Newcastle. He has worked with his family company, Fafalios Ltd., as a Baltic shipbroker for over 38 years and is actively engaged in chartering on a daily basis. He has a working knowledge in marine insurance, banking and all aspects of shipbroking (dry, wet, sale and purchase, research).
He presently sits on various industry bodies, including the Board of the Baltic Exchange, committees of Class NK, the American Bureau of Shipping, and BIMCO.
He was first elected as Member of the GSCC Council in 2002, succeeding his father, John D. Fafalios, who served on its Board for many decades.