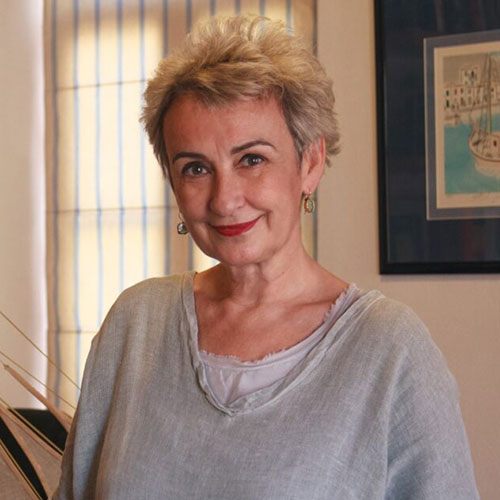 Gelina Harlaftis, Director of the Institute for Mediterranean Studies of the Foundation of Research and Technology-Hellas (FORTH) since 2017, is Professor of Maritime History in the University of Crete.
She has graduated from the University of Athens and has completed her graduate studies in the Universities of Cambridge (M.Phil.) and Oxford (D.Phil.).
She has served at the University of Piraeus and Ionian University; she was a Visiting Fellow at All Souls College, Oxford University, an Alfred D. Chandler, Jr., International Visiting Scholar in the Business History Program, Harvard Business School.
Professor Harlafits has published 30 books and 70 articles in maritime, economic, diaspora and global history.