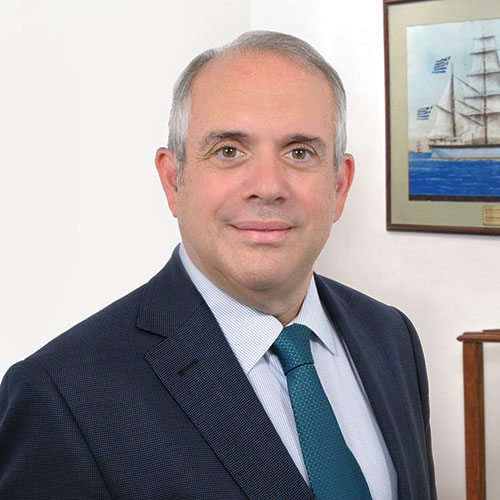 Dimitrios Fafalios serves as the President/Director of Fafalios Shipping S.A. since 2008, a traditional shipping company in the dry bulk sector.
From 1984 to 2008, Mr. Fafalios has held various positions in Fafalios Ltd. London, including Technical Manager, Technical Director with responsibilities for vessel Maintenance, Newbuildings, S&P, and Technical support for Chartering, Insurance, Post-Fixture and other departments. He has worked closely with many of the major classification societies and international shipping organisations for rule development and implementation.
Mr. Fafalios has been elected Chairman of Intercargo since January 2019 having previously been Chairman of its Technical Committee since 2009 and one of the first members of the Technical Committee since 1999.
Since 2009, Mr. Fafalios has been working closely with the Union of Greek Shipowners (UGS) as an alternate Board Member and in a technical capacity. From 2015 he became a member of the UGS Board of Directors and in 2018 he was elected as Chairman of the UGS Technical Committee (Maritime Safety and Marine Environment Protection Committee). Mr. Fafalios serves as Secretary of the UGS Board of Directors since 2022.